Welcome to Pro Wrestling Midwest, the hottest source for information and happenings in the world of indy wrestling in the midwest.
Pro Wrestling Midwest is now covering indy wrestling in Wisconsin, Minnesota, Iowa, Illinois, Michigan, Ohio, Indiana, Kansas, Missouri, North Dakota, and South Dakota. If I left something out please email submissions to: bmillerdj2003@hotmail.com
**Many Updates as of 3/12/08**
PW MIDWEST TO LAUNCH WRESTLING PROMOTIONS
Pro Wrestling Midwest is launching 2 state-of-the-art wrestling promotions in the summer of 2008. The first of which will be called Pro Wrestling Midwest that will be a family friendly promotion. The other promotion will be called Superstars To Destruction (STD Wrestling) and will include hardcore matches and plenty of T&A.
If you are interested in working with either of these 2 promotions or to book an event please email me at
bmillerdj2003@hotmail.com

REVIEWS: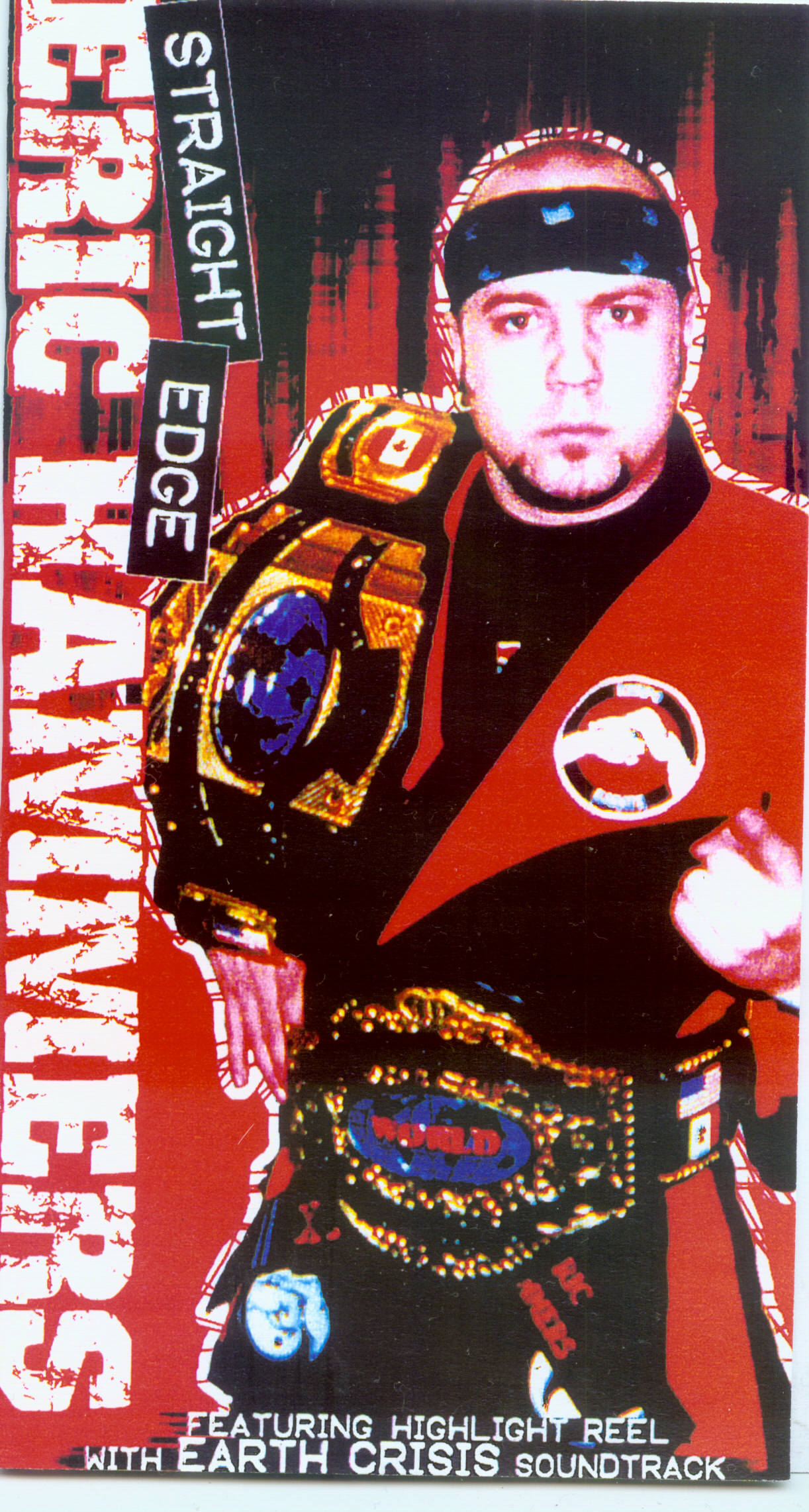 Straight Edge Eric Hammers Vol. 1
ACW Home Video
This is an exciting, fast paced video featuring the life, in and out of the ring of Straight Edge Eric Hammers. The video quality is superb and includes a soundtrack by Earth Crisis. This video has it all, from high flying, hard hitting wrestling footage as well as hilarious pranks and stunts reminicent of Jackass while Hammers is out on the town skateboarding and performing in 2 hardcore bands. Follow Eric Hammers from his first match to the ACW-MPW Invasion, from Tag Team champs with Brad Hammers to TV champion. It also includes a strap match vs. Shifty and an awesome 6-man cage match featuring Hammers, Shifty, Adrian Lynch, Dino Bambino, Black Stallion, and Big Daddy Loker. I highly recommend seeing this video. To purchase this video email Eric Hammers at
pwground@hotmail.com
or visit his website at
www.geocities.com/seehammers
It's the best $12 you'll ever spend. Keep your eyes open for Straight Edge Eric Hammers Vol. 2 COMING SOON!